FOREVER YOUNG LIMITED
Thank you for looking at our site. We look forward to hearing from you.
Our contact details are;
Telephone/Fax: 020 8551 0796
Email: stuartleigh@foreverbags.co.uk
Our Address is;
Forever Young Ltd, PO Box 138, Ilford Essex, IG6 1DN, U.K.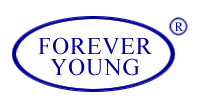 is a registered trademark of Forever Young Ltd.
Forever Young Bags contain a registered design.
Registered in England No : 3001487.
Registered Office: 18 Sunnymede Drive, Gants Hill, Ilford, Essex, IG6 1JU.
foreveryoungltd.co.uk                                             foreveryoungltd.com                                           foreveryoung.ltd.uk
                                                foreverbags.com                                                       foreverbags.co.uk